Always Bet on Ink
Las Vegas, NV
Bummer! Sales have ended.
Unfortunately, tickets for this event are no longer on sale.
Event Details
In Vegas, the largest player in the world of high stakes is known as a "whale".
In storage, the largest player in the world of distributed data is known as Inktank.
Ladies and gentlemen, the bets are in – Inktank to win.
The storage experts behind Ceph have staked their claim in the big data frontier and they're prepared to deliver the future of storage.  To mark their arrival, Inktank will pull out all the stops and launch with a proper party at the airy outside terrace of the Chateau Club inside the Paris Hotel and Casino.
When news of the launch party was leaked, the Inktank team was approached by two prominent members of the community who generously offered to spin back-to-back sets in order to ring in Inktank's official announcement that they'll be providing professional services for massively scalable Ceph Distributed Storage System.
In an Interop first, Alistair Croll and Dallas Kashuba will assume their respective DJ personas, DJ Maplejuice and DJ Down, and rock the house with their relatively unknown, kick-ass musical talent.  After our party ends at 10PM, stick around and Chateau will open their doors to the public at 10:30PM for the famed Candy Shop industry night.
Two buses will pick up at 7PM in front of Mandalay Convention Center (outside the Shark Reef Aquarium Entrance).  The buses will drop off on the north end of the Paris Casino near Las Vegas Blvd (The Strip).  Follow Las Vegas Blvd. south towards the mini Eifel Tower.  The Chateau staircase that goes up to the Terrace is on the corner of Las Vegas Blvd and Paris Dr (see photo below).  The buses will run continuously back and forth until 10PM.
Super-premium open bar
Tray pass: delicious sliders, mini chicken cordon bleu, shrimp spring rolls
Signature cocktail, the "Inktanker" - dark inky goodness
Space is limited so click on the "Register" button above to save your spot.  After you formally RSVP, drop by the Inktank booth (#504) in the cloud and virtualization zone, and pickup a VIP poker chip (optional).
I look forward to seeing you on Tuesday night!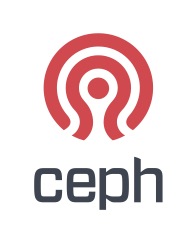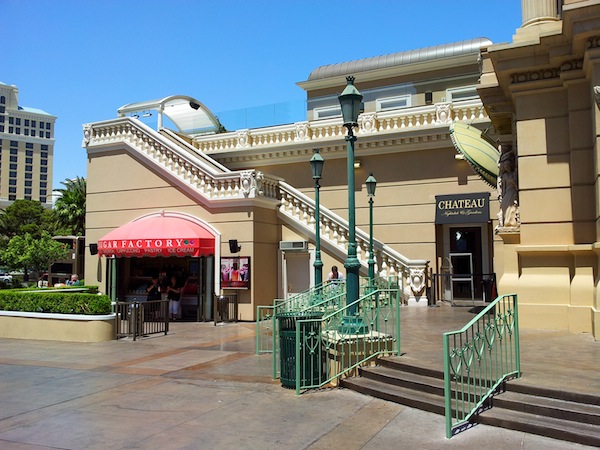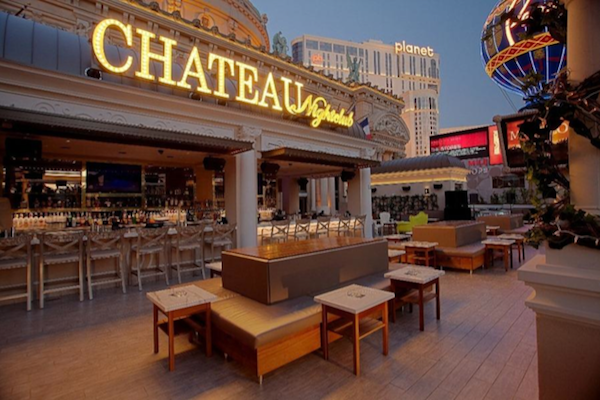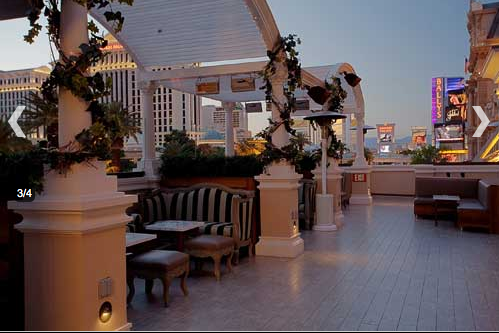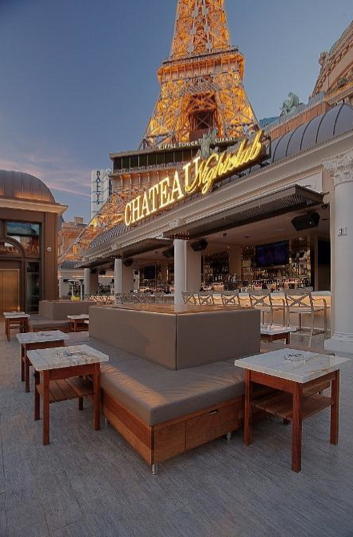 Please drink responsibly.
Must be at least 21 with a valid ID.
Chateau's bottle service is available after 10PM by calling 702.776.7776.